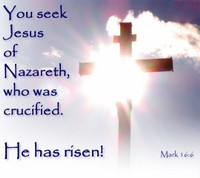 Our Vision
To preach good tidings to the poor.
To heal the brokenhearted and to proclaim liberty to the captives.
Support our partners and members to achieve their potential.
Provide the best servant leadership programs.
How to love the Lord our God with all their hearts.
Proverb 21:13
"Whoso stoppeth his ears at the cry of the poor, he also shall cry himself, but shall not be heard."
Proverb 28:27
"He that giveth unto the poor shall not lack: but he that hideth his eyes shall have many a curse."
In Free Will Christ Ministries we have this vision to extend an arm of love fellowship to the poor, disabled, motherless, old people's homes and nursery schools etc. in the countries of the Third World.
Jesus commanded us to love one another, thereby we fulfill the law of Christ,
Galatians 6:2
"Bear ye one another's burdens, and s fulfill the law of Christ."
John 13:35
"By this shall all men know that ye are my disciples, if ye love one another."
Mark 14:7
"For ye have the poor with you always." Since that is the case should we stop our ears to their cry?
Galatians 2:10
"All they asked is that we should remember the needy in their group, which is the very thing I was eager to do."
Deuteronomy 15:11
"For the poor shall never cease out of the land: therefore I command thee, saying, Thou shalt open thine hand wide unto thy brother, to thy poor, and to thy needy, in thy land."
The Lord says that he that gives to the poor shall not lack. We humbly beseech you this day to support this vision of giving generously, Luke 6:38,"Give, and it shall be given unto you; good measure, pressed down, and shaken together, and running over..."
2 Corinthians 9:6
"But this I say, He which soweth sparingly shall reap also sparingly; and he which soweth bountifully shall reap also bountifully."